The Past is Never Far is a photographic series which explores the extraordinary changes Toronto has seen since its founding in just over two centuries. It seeks to display the city in a way you've never seen it before, using old technology with new to blend past and present, no photoshop required.
Here you can view the city through the eyes of Elizabeth Simcoe, who painted some of the only images we have of this place as wilderness, and William James Sr., early twentieth century photographer, and first man to ever shoot aerial, moving pictures. As we view our city through the eyes of these amazing documentarians who lived here, we catch a glimpse of Toronto through time.

The series started in 2013 and turns 10 this year!

Most of the archival photographs you're looking through are around a century old and were taken by William James Sr. They are housed in the Toronto Archives under fonds 1244. It is one of their favourite and most popular collections for a reason. The collection consists of over 10,000 photographs of Toronto from the early 1900's, and over 5,000 of those were glass lantern slides. The images are stunning. The Toronto Archives has this to say of James:
"According to a tribute run by the Toronto Star shortly after William James' death in November 1948, James delighted in taking photos that he felt would have historic interest. The contents of this fonds indicate that he succeeded in this aim: not only did he take photographs that now have tremendous historic interest, but he also made photographic history. He became Toronto's, and possibly Canada's, first press photographer, as well as the first person to take moving pictures from an airplane. He also fathered three sons who became professional photographers for at least part of their working lives. Most notable was Norman James, a Toronto Star photographer for 40 years, who maintained his father's collection and ensured that it was transferred to the Archives along with some of his own work."
I spent the winter of 2013 digging through the Toronto Archives' online data base. Once you start perusing fonds 1244, it's not at all surprising that it is one of their largest fully digitized collections. The Toronto Archives have done an excellent job with it; the metadata carried information which helped me pinpoint locations, and the images were well organized considering how many of them there were. I'm sure thanks are also in order to Norman James for that.
I didn't want to use Photoshop for this project. I had challenged myself to create a display of past and present in one straight image. So, I converted the century old image back into a glass plate, and photographed directly through it to the present. The effect which occurs, is that of a painting, like Lady Simcoe's watercolours of York, which are also included in the project. The black and white outline is early Toronto, and the colour you see is what exists there today.
In lining up Simcoe and James' then with our now, I notice little nuances of the past, which has caused a deeper appreciation I wish to share for the spaces we occupy everyday.

Follow me on Instagram to see more of my work!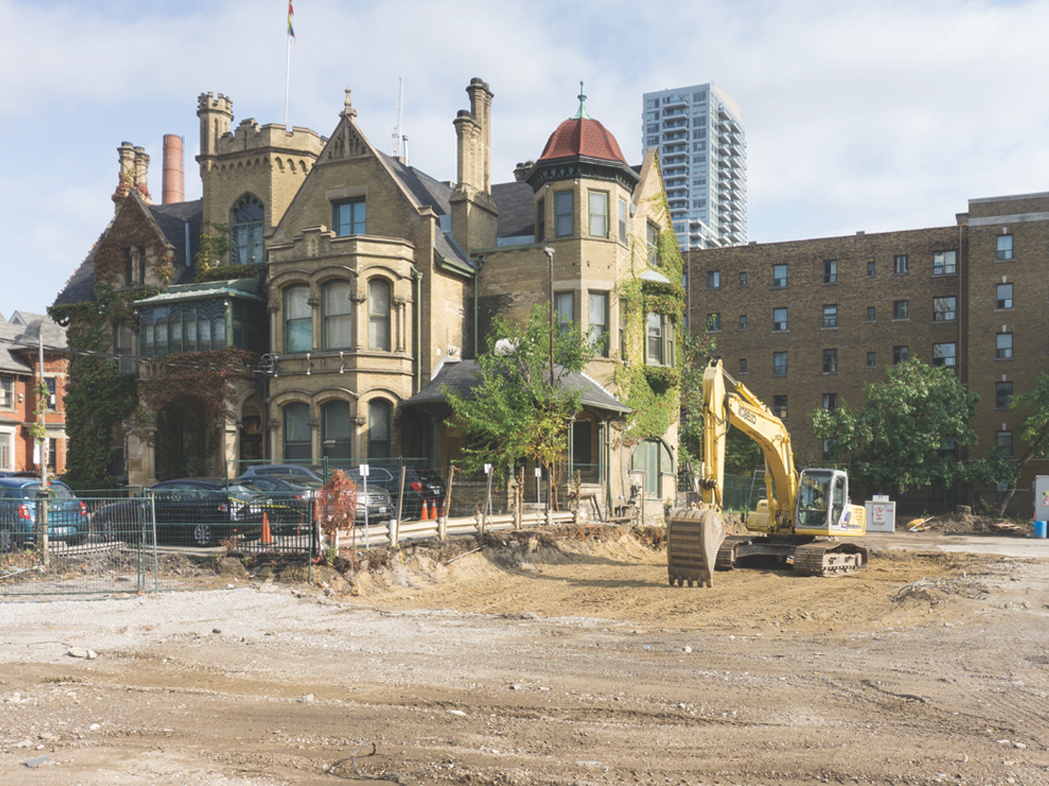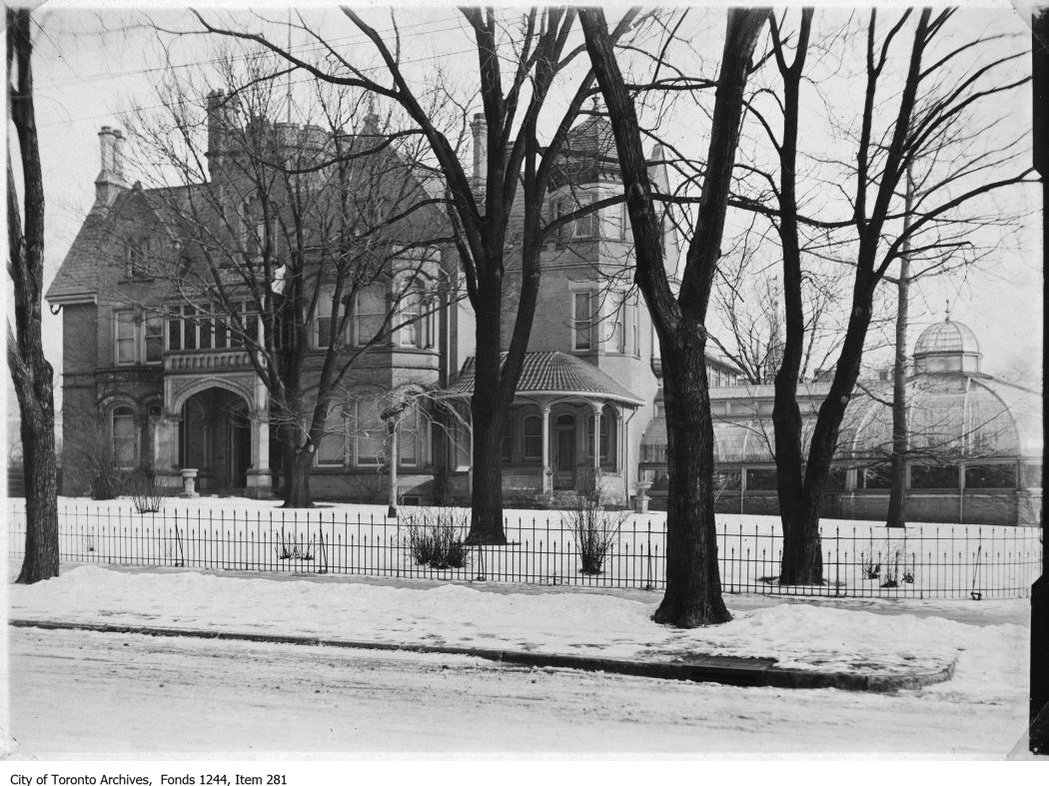 Euclid Hall
The Keg Mansion
Follow The Past is Never Far on Instagram:
Interested in owning one of these pieces?
Please get in touch, I would love to produce a print for you!
Please email me at summerleighphotos@gmail.com if you are interested in purchasing a print from The Past is Never Far.